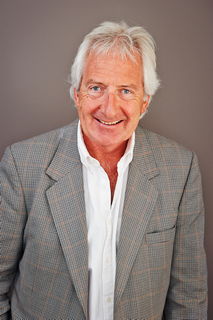 MBBS DRCOG DA DSM
Sports and Orthopaedic Medicine
GP referral not required.

179 East Boundary Rd
Bentleigh East 3165
Tel: (03) 9579 3522
Fax: (03) 9563 8765

83-85 Cranbourne Rd
Langwarrin 3910
Tel: (03) 9789 1233
Fax: (03) 9789 8828

365 Nepean Hwy
Frankston 3199
Tel: (03) 9783 9990
Fax: (03) 9783 7455
After growing up in Surrey in England, Tim studied medicine at Kings College, London, qualifying in 1979. He completed a general practice rotation in Norfolk, which included 6 month positions in Obstetrics, Paediatrics, Chest Medicine, Infectious diseases, Psychiatry and Casualty. He then travelled to and around Australia in 1984 where he fell in love with the country.
Tim returned to the United Kingdom where he did an anaesthetics rotation, gaining experience in anaesthetic injections, resuscitation and intensive care as well as general anaesthesia. He also worked as medical director for a travel assistance company in London. He then completed a year's full time sports medicine course after which he was team doctor for the British Hockey Team.
He was offered work at McKinnon Sports Medicine Centre in Melbourne in 1989 and thus transferred back to Australia and has been working here since. He started working in the Mornington Peninsula area in 1991, firstly at Langwarrin Sports Medicine Centre and more recently in Frankston at The Sports Injury Clinic (TSIC). He joined Eastbound Medical Clinic in 2008 with the other McKinnon doctors.
He continues to practice sports medicine with a particular interest in treatment of back problems which includes spinal manipulation and injection techniques such as epidural injections for sciatica. More recently he has become interested in the treatment of male menopause (andropause) as well as oestrogen dominance in women.
His non-medical interests include music (singing and playing violin, viola, guitar and piano), oil painting, and travelling. He enjoys many sports including skiing (downhill and telemark), golf and sailing.
Andropause (The Male Menopause)

ANDROPAUSE.doc
Bioidentical Hormone Replacement Therapy (BHRT)

BHRT.pdf
Epidural Steroid Injections

Epidural.doc
Spinal Injection Pain Form

Spinal Injection Pain Form.pdf
Back to top